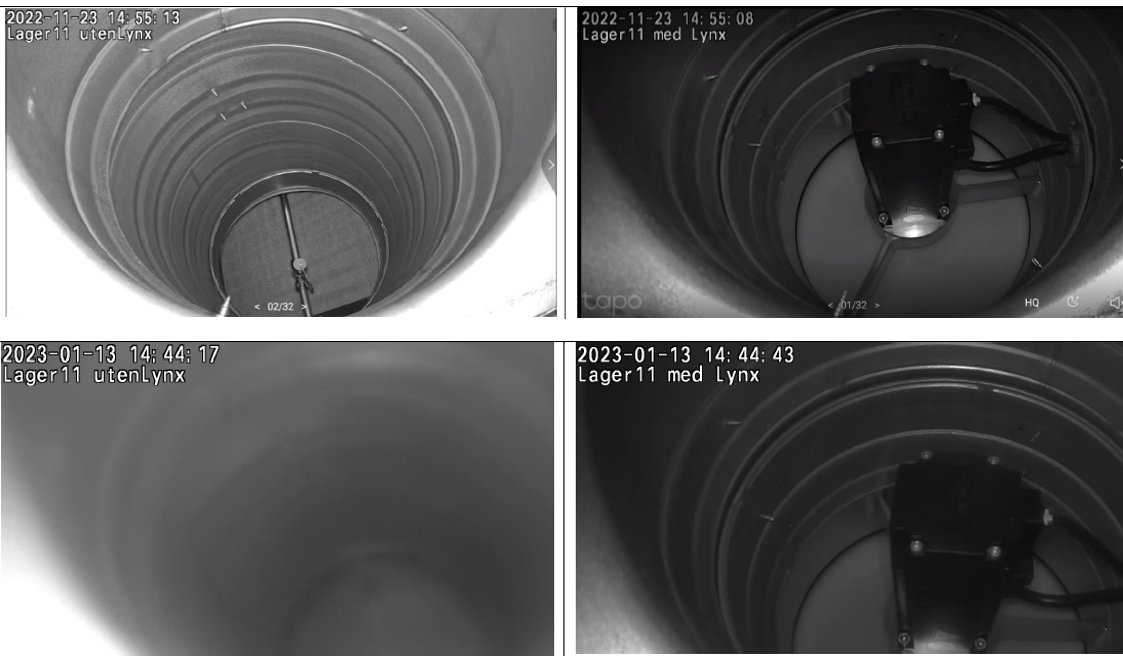 Lynx Kitchen completed 2 years of successful operation with no downtime in the El Rincon restaurant in Trondheim. The separator has performed above expectations, the ventilation ducts after Lynx Kitchen are clean and completely free of any fat and grease. The pictures shows side-by-side installation of Lynx Kitchen from the same kitchen hood in the restaurant. The hood has industry leading metal filter installed and both Ø250mm canals including Lynx Kitchen are installed behind this filter. Our monitoring cameras show the effect of the grease that escape past the metal filter already after 6 weeks. In the canal without Lynx, a significant grease buildup is observed. In the canal with Lynx there was no buildup or any detectable residue of grease even after 2 years. Avoiding buildup of grease in the canals reduces fire risk, reduces clogging in dry- and charcoal filters and avoids malfunction of fire valves.
These observations match our particle measurements tested in the Lynx lab with deep frying of fish and potatoes. We see a high separation efficiency as far down as 0,3 microns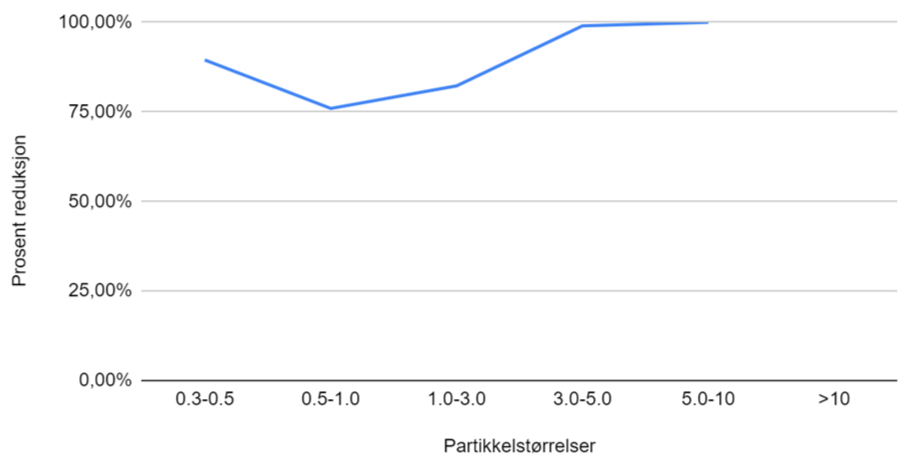 The Lynx Kitchen 250 model has 800m3/h capacity, uses 100-200W. It is self cleaning and requires little to no service. It is designed with robust Schneider Electric servo motors that have MTF of more than 5 years. Lynx Kitchen can be scaled up with parallel units to handle any required air flow.
The Lynx Kitchen 250 is now available for sale and installation by our commercial partner Mælen Blikk og Ventilasjon AS: www.malenbv.no
Contact person: Per Morten Løhre