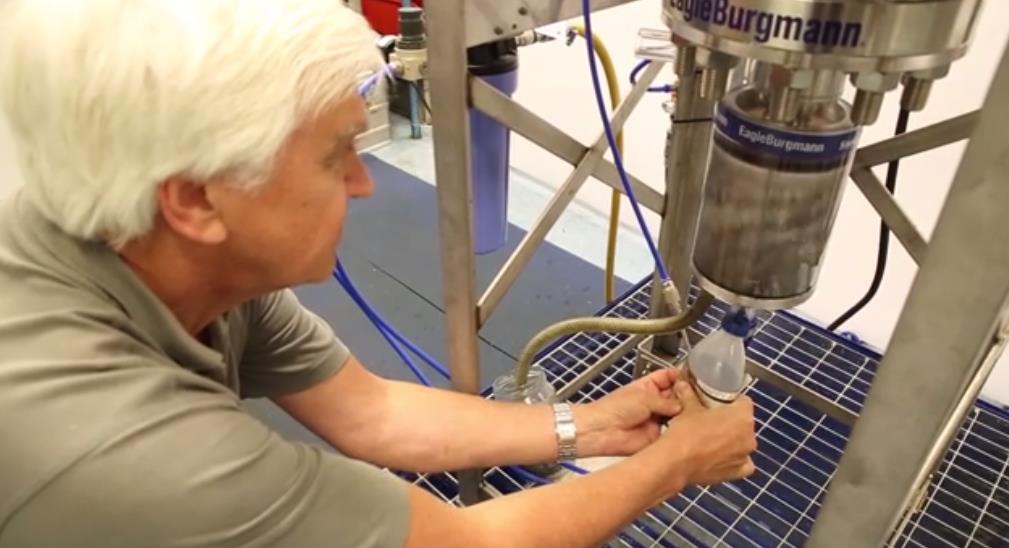 Exhaust buildup that was deposited in an exhaust pipe from an unsuccessful scrubbing system was collected from an offshore site. The solids and particles were diluted back into water to produce a contaminated liquid. The liquid was sprayed directly into the Lynx separator, allowing a concentrated stream of liquid to access our filter directly. The Lynx separator used for the occasion, was the scaled-down Lynx 150 developed for protecting dry gas seals with very low liquid amounts.
The complete article demonstrating the Lynx Separator system separating diesel exhaust and liquids can be found here:
http://www.tu.no/artikler/det-startet-med-en-drill-og-en-stalskrubb-na-vil-grunderne-rense-eksos-og-gass-med-teknologien/275620
The video alone is found here: http://video.tu.no/v.ihtml/player.html?source=share&photo_id=12216643
The goal of the test was to visually observe the ability to remove contaminated liquids and particles from a gas stream. The test exceeded expectations, completely separating all particles and liquids, allowing only clean gas to pass through.
We did not expect such a good result from this version of the Lynx.  This version of the Lynx principle was designed to only handle the smallest possible amounts of liquids. Even when liquid is sprayed directly into our rotating mesh, nothing is getting through, showing the reserve capacity that is available to handle both gas and liquid flow variations.

CEO Sondre Jacobsen
The principle is now being developed to handle ships exhaust systems, where it will be scaled up to handle exhaust outlets up to 6 meters in diameter. The Joint Industry Project is open for collaboration, contact Jesus Ernesto Diaz Silva (jesus.silva@innsep.com) for more information.