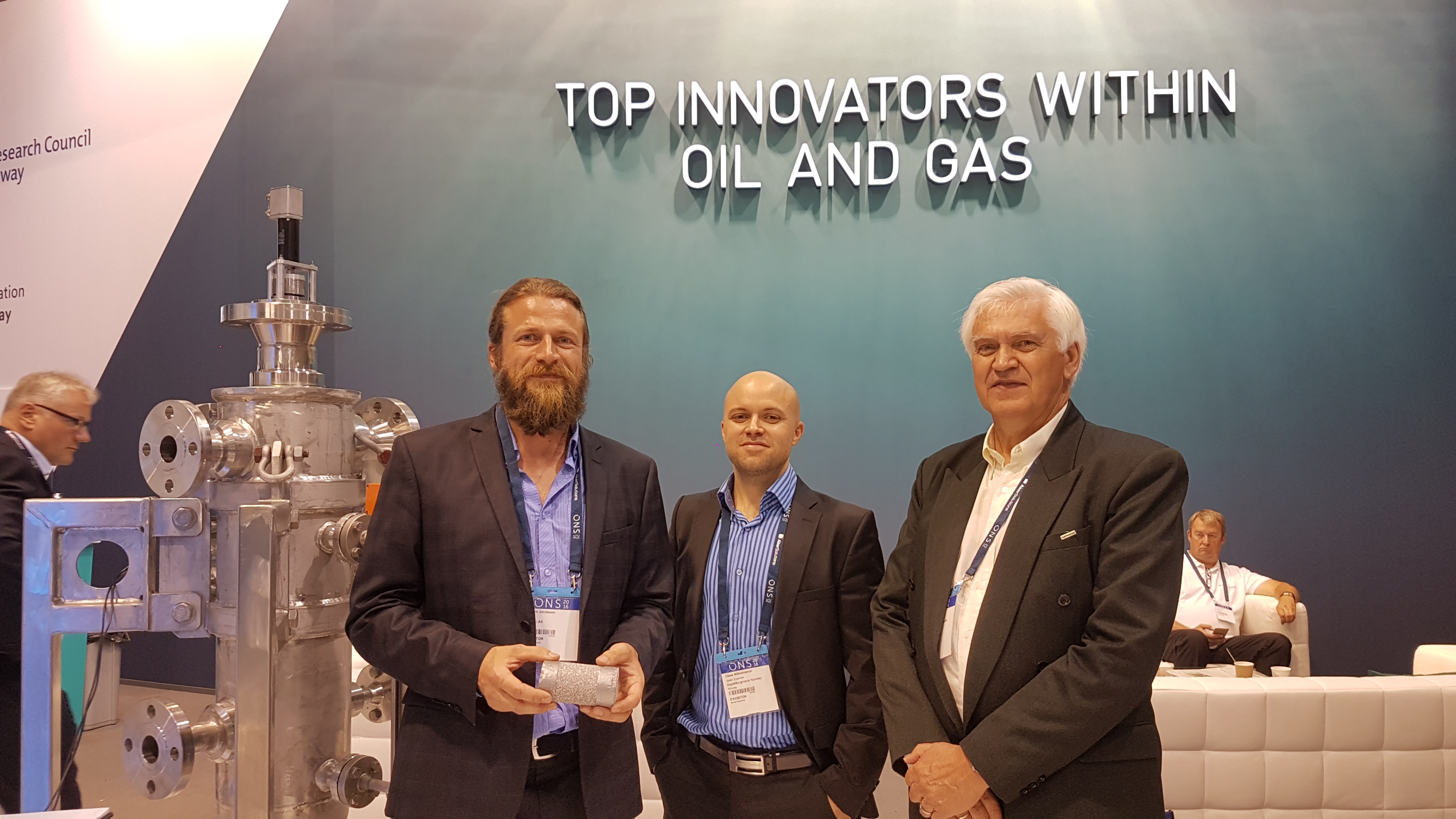 EagleBurgmann Norway AS har manufactured and pressure-tested the Lynx for Dry Gas Seal application successfully at 330 bar. It will be deployed this September, marking the start of the first effective solution for protecting the extremely sensitive dry gas seal systems, regardless of brand or manufacturer.
This is the type of disruptive innovaton that is possible when leading minds in the industry work together.
The Lynx Dry Gas Seal was rapidly prototyped at the InnSep/NTNU laboratories in Trondheim and EagleBurgmann laboratories at Skedsmokorset, outside of Oslo. Datapoints from the STATOIL High Pressure testing in Rotvoll, Trondheim, were used to optimize the final design parameters. EagleBurgmann project managers Jon Baklien (right, picture), and Claes Wilhelmsson (midde, picture) regard rapid prototyping and deployment as a crucial service to the oil industry. With increasing maintenance costs, rising challenges of gas processing and more autonomous operations, efficient innovation processes are the critical element in securing plant integrity and operation stability for operators.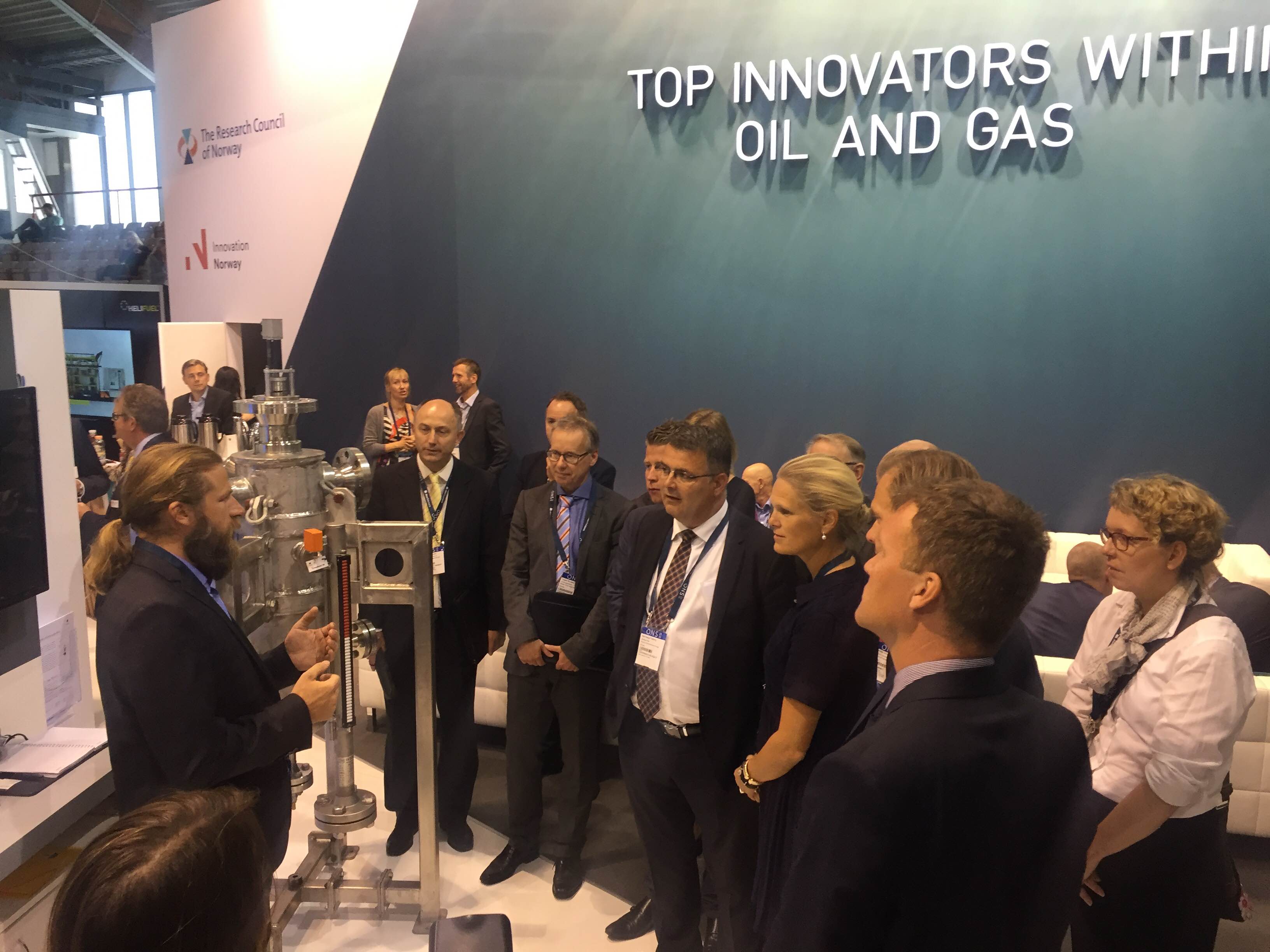 The InnSep stand has generated significant amounts of attention, together with the nomination of the innovation award at ONS. Several international government officials were interested in the innovation process that is capable of lifting research from fundamental discoveries to applied science such as InnSep Lynx scrubber.
For the upcoming Joint Industry Project we are still considering partnerships, we may plan with multiple field installes tailored to each participating operator.
Visit us at Stand 850 in Hall 8 at ONS for more information and a demonstration of our prototype.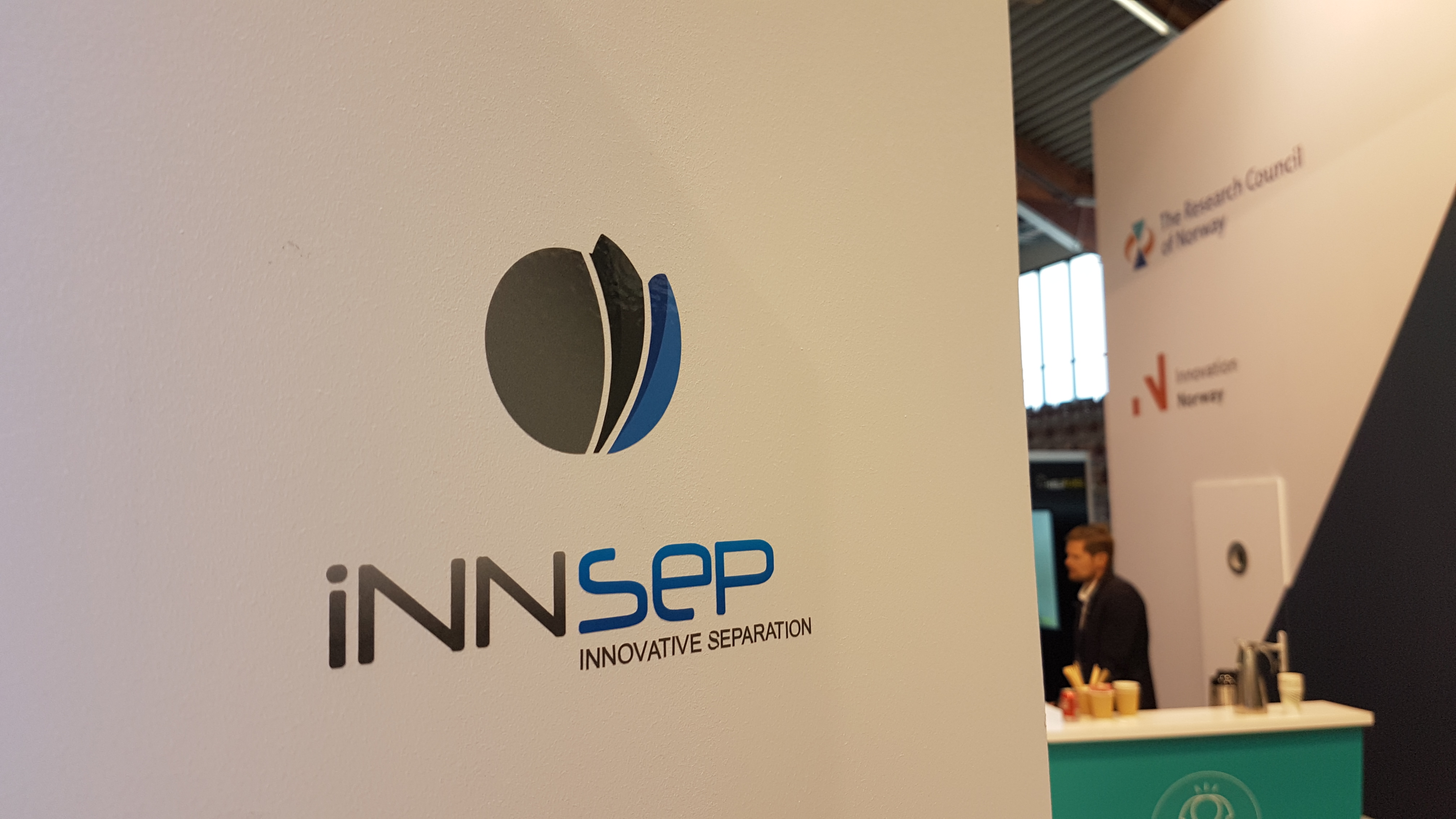 The capacity to process gas is a growing challenge on the Norwegian Continental Shelf. Maturing of fields, increased water fractions and re-injection are factors that require solution exceeding the current optimization of conventional technology.
InnSep AS created a strong interest in the Lynx 250 scrubber at ONS, showcasing a leap of efficiency capable of addressing the increased demands. Key features are robustness against variations and high liquid loads, and that it doesn't flood.
For more information on piloting the Lynx on your processing challenges, visit us at our stand no. 850 in Hall 8