Lynx scrubbers secure production regularity by preventing tripping of compressors and malfunctions in fuel gas and dry gas seal systems due to liquid carry over.
As The Norwegian Continental Shelf is expected to yield larger amounts of gas relative to oil, the regularity of the gas processing and export systems becomes even more important The Lynx scrubber is robust to high liquid loads and variations and removing the liquid fractions that pass through conventional scrubbers. This reduces MTF and upholds plant integrity.
Interest of participation to be notified by 12th October 2016
Contact Sondre Jacobsen directly at sondre@innsep.com / +47 98043205 for more information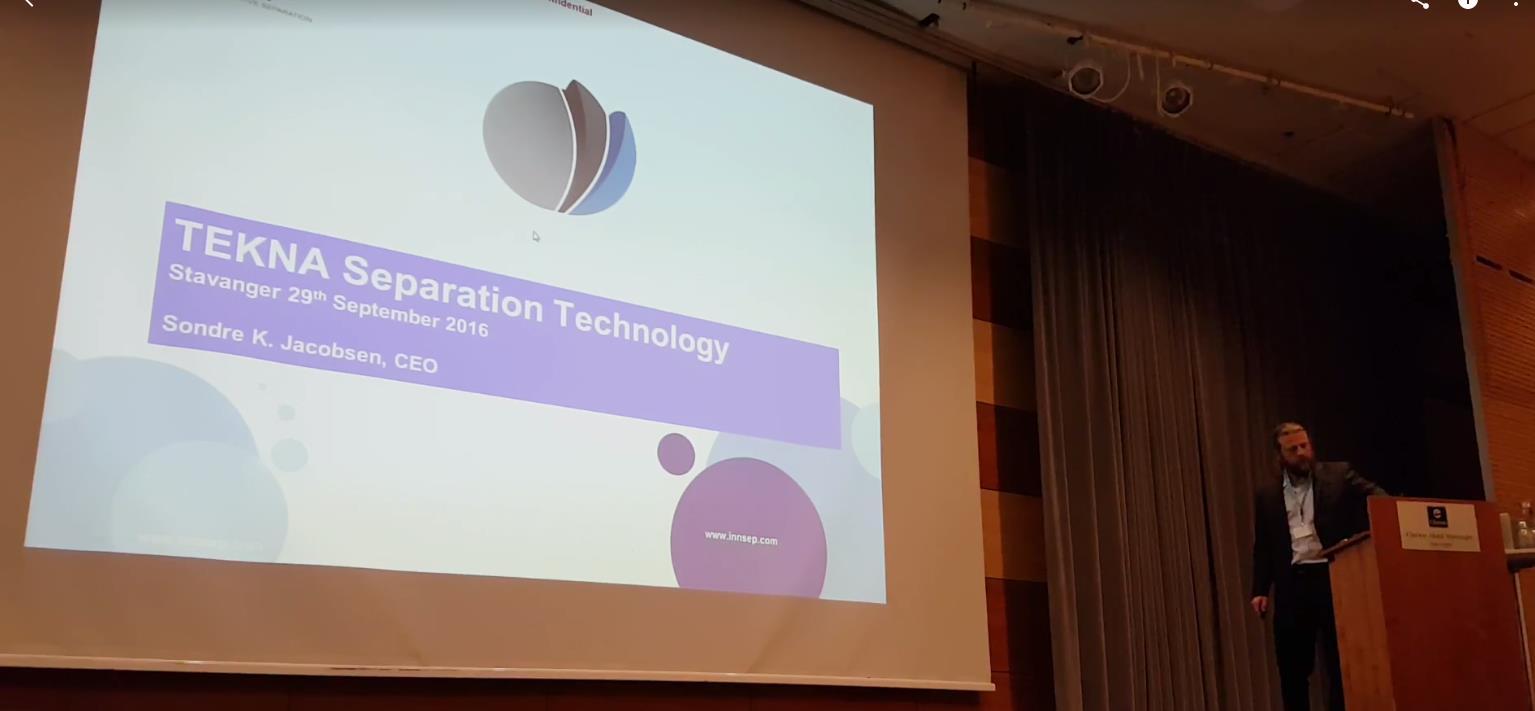 InnSep presented the results of the high pressure testing at the Statoil Rotvoll and the first commercial application of the principle for the Grane plattform. The presentation will be made available on this page shortly. Below are the videos used in the presentation.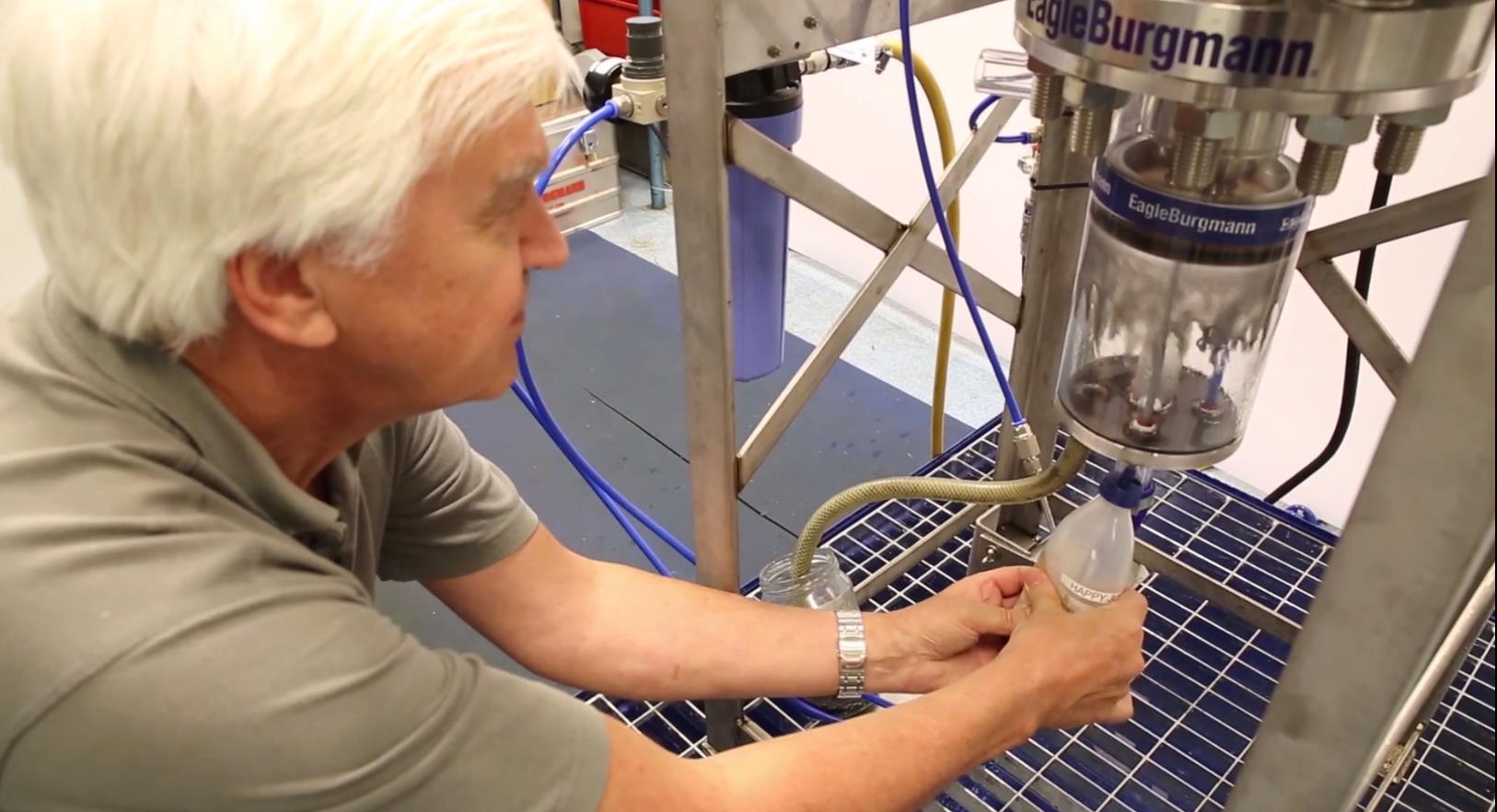 Video above: Cleaning of diesel exhaust from a watercooled diesel exhaust system, demonstrated by Jon Baklien at Eagleburgmann. This is the prototype of the system delivered for installation on the Grane field plattform. The video is from the Teknisk Ukeblad article on the InnSep nomination for innovation award: http://www.tu.no/artikler/det-startet-med-en-drill-og-en-stalskrubb-na-vil-grunderne-rense-eksos-og-gass-med-teknologien/275620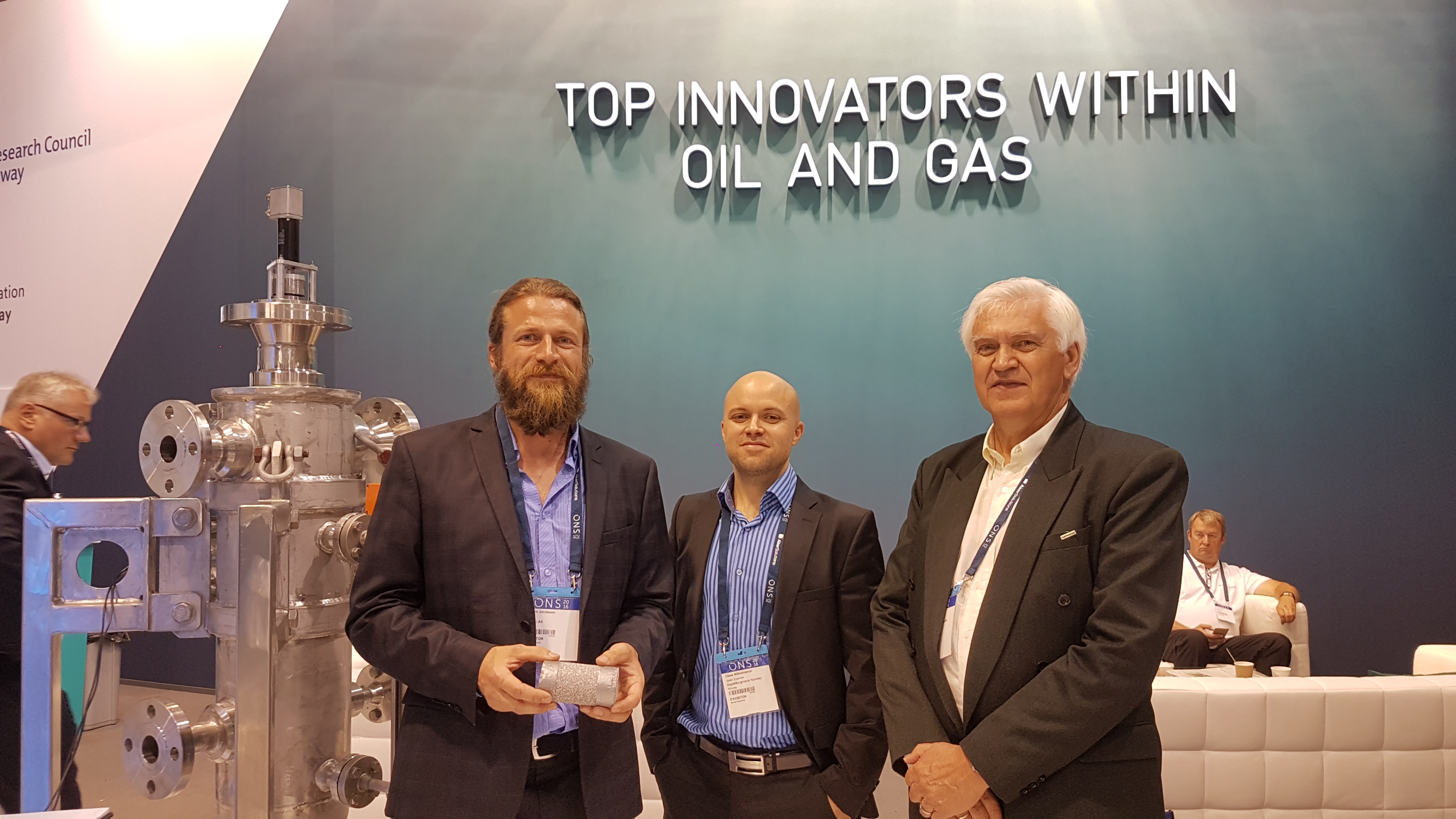 EagleBurgmann Norway AS har manufactured and pressure-tested the Lynx for Dry Gas Seal application successfully at 330 bar. It will be deployed this September, marking the start of the first effective solution for protecting the extremely sensitive dry gas seal systems, regardless of brand or manufacturer.
This is the type of disruptive innovaton that is possible when leading minds in the industry work together.
The Lynx Dry Gas Seal was rapidly prototyped at the InnSep/NTNU laboratories in Trondheim and EagleBurgmann laboratories at Skedsmokorset, outside of Oslo. Datapoints from the STATOIL High Pressure testing in Rotvoll, Trondheim, were used to optimize the final design parameters. EagleBurgmann project managers Jon Baklien (right, picture), and Claes Wilhelmsson (midde, picture) regard rapid prototyping and deployment as a crucial service to the oil industry. With increasing maintenance costs, rising challenges of gas processing and more autonomous operations, efficient innovation processes are the critical element in securing plant integrity and operation stability for operators.